3 Texas Boys make the National Flo Rankings
Braxton Brown of Allen tops the list at #3 @ 106.  Brown was a State Champ last season his freshman year @ 106.
Dominic Chavez of Arlington Martin makes the list at #11 @ 113.  Chavez was last years State Runner up @ 106 and an All
American at Fargo.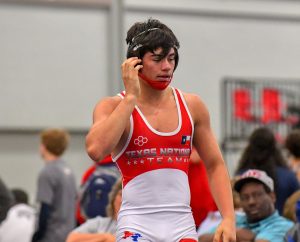 Daniel Manibog of Katy hits the list at #9 @ 145.  Manibog is a 2x State Champ and All American. Manibog makes the scene after beating over 3 nationally ranked wrestlers at Fargo.