Texas Greco Roman State Championship Division Winners
We have broken down the individual division team winners.  Spartan Mat Club in its 2nd year wins the Cadet and Junior Mens Divisions.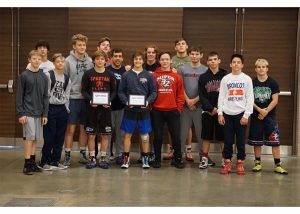 While the youth division is all separated its still added all together to determine the youth team champion, and that went to NB Elite.
Below is the top 10 in each category
Junior Men
Cadet Men
Schoolboy/Schoolgirl
Novice
Intermediate
Bantum
x